WHAT IS
AIM INTEGRATED SOLUTIONS?
AIM Integrated Solutions is a marketing company that leverages technology to present your message to targeted audiences through interactive communication channels. One of the tools we utilize is marketing automation: a platform that provides an end-to-end picture of the customer journey, from first interaction to conversion and beyond. With our marketing automation platform, AIM strives to provide Accurate, Insightful and Measurable results throughout our clients' marketing efforts. Our creative insight from years of team experience drive the results you need to ensure your advertising and sales success.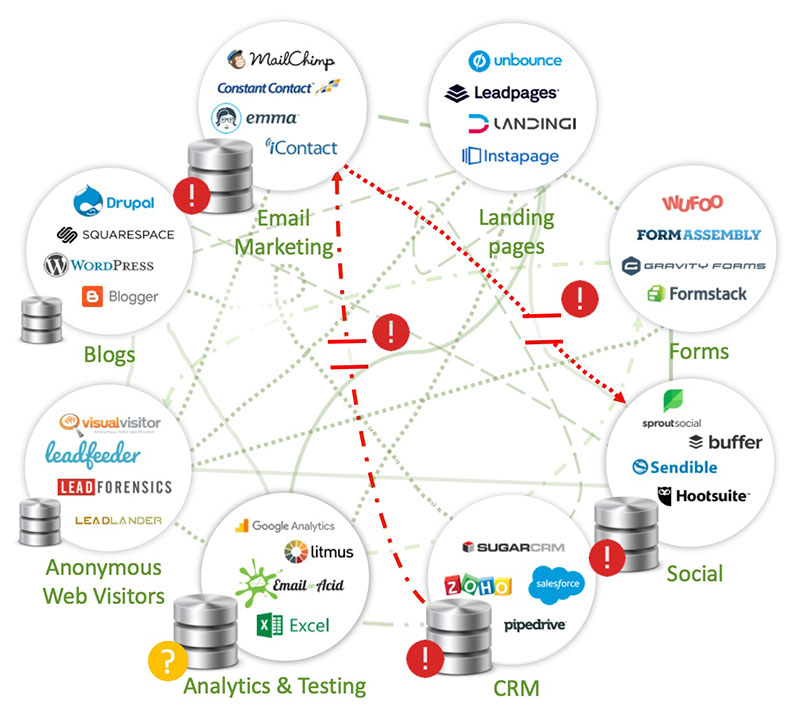 A Typical Business Marketing Setup
So what's wrong with this?
Individual contracts and fees
Multiple apps to learn
Difficult to connect
Siloed databases
Piecemeal analytics
Compliance is impossible
(GDPR, CAN-SPAM, CASL)
Who do you call when things break?
Today's marketing technology stack is nearly impossible to manage.
Fully Integrated Marketing Automation
Single month-to-month contract
One easy-to-learn platform
Connected and seamless
Unified database
Unified analytics = end-to-end ROI
Compliance friendly
(GDPR, CASL. etc.)
Unlimited phone support for the entire app
Every piece works together to help you drive leads and sales for your business.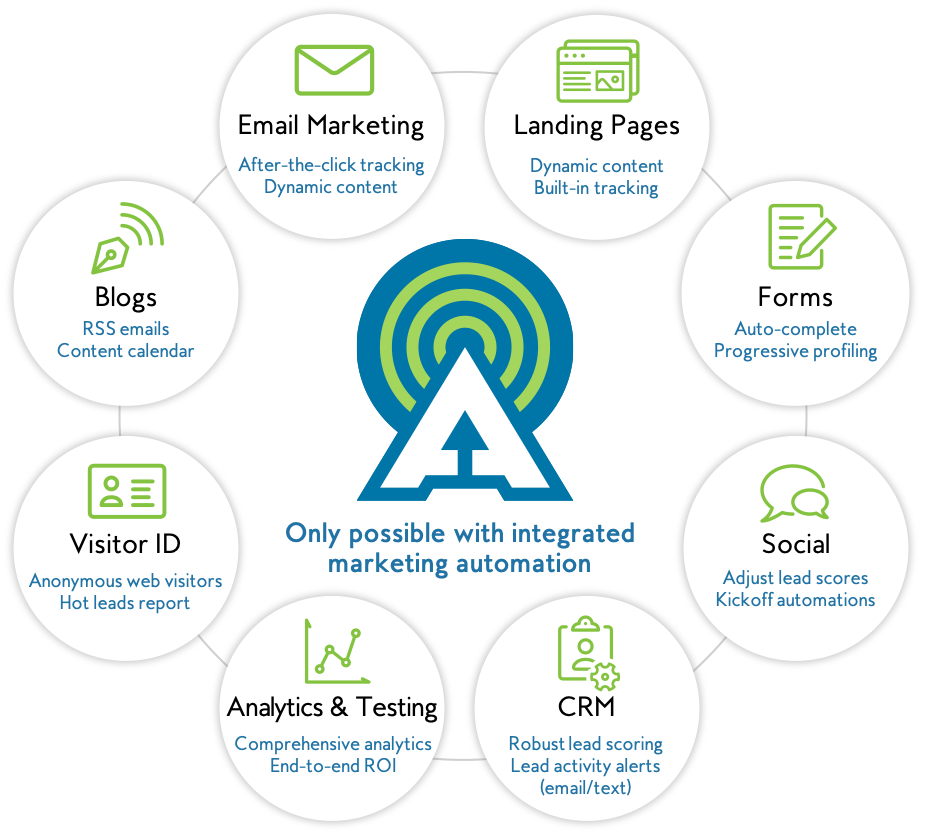 Want to learn more about marketing automation? Click the button below to download the AIM Ultimate Guide to Marketing Automation.
Jump right in - sign up today for a free 25-day trial of our marketing automation platform.